Growing Up Muslim: Understanding the Beliefs and Practices of Islam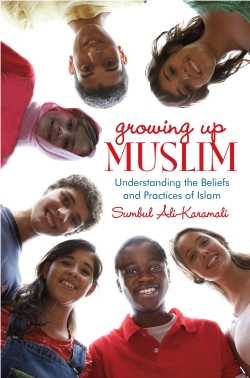 Published by Penguin Random House, Delacorte Children's Books; Ember (reprint editions)


During the book tour for The Muslim Next Door, I encountered several teachers who asked me to write a book for middle school and high school. They told me that state standards required teaching about world religions, but that the scarcity of age-appropriate books made it difficult. At the time, Delacorte Books was looking for a preteen book on Islam. That's why I got to write Growing Up Muslim.

In the book, I answer the questions I used to receive when I myself was growing up Muslim in Southern California. What do Muslims eat? Why do we pray five times a day? Why do we fast? What about Muslim dress?

Even though I wrote this book for ages ten and up, it's relevant and appropriate for any age, adults included. It not only covers the foundations of Islam, as well as those topics we hear about in the media, but also where Muslims live, why poetry is so popular in Muslim communities, and how to make bean pie, possibly the first indigenous Muslim American dish.

Like my other books, Growing Up Muslim is well-researched and academically trustworthy, but it's also a fun read. It's appropriate for the classroom and summer reading lists as well as leisure reading.

Reviews:

"[A]n informal, highly personal introduction to Islam....The writing flows smoothly as if in conversation, making it understandable and appealing....This unique introduction is a good choice for dispelling misconceptions and prejudice about this faith and will appeal to readers of human-interest stories."
-- School Library Journal

"[A]n accessible introduction to Islam and to Muslim cultures, written in an easygoing style occasionally sparked with humor...With a balance of facts, personal experience, and thoughtful discussion, this introduction to the world's second-largest faith will serve for both personal reading and school research."
-- The Horn Book

"Ali-Karamali is smart, hip, and funny and doesn't settle for being holier-than-thou....Growing Up Muslim [is] an accessible but never simplistic resource on Islam for all young people, whatever their religion."
-- Omid Safi, Professor of Religion, University of North Caroline, Chapel Hill
Paperback (previously also hardcover, audio CD, and library) | 213 pages | 978-0385740968 | August 15, 2012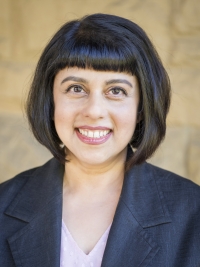 Photo credits for portraits and Muslim Next Door cover: Evan Winslow Smith, www.evanwinslowsmith.com